In Challenging Times, it Pays to Be Optimistic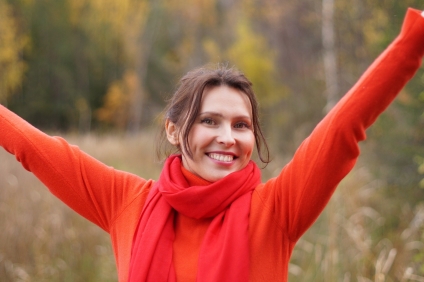 "No pessimist ever discovered the secrets of the stars, or sailed to an uncharted land, or opened a new heaven to the human spirit." ~ Helen Keller
The Global Biodiversity Assessment was published in 1992 as part of the United Nations Environment Program. At that time, 4,000 viruses had been detected and identified, out of a total estimated population of 400,000 viruses. Since then, scientists and researchers have become more adept at identifying and detecting viruses.
Dr. Vincent Racaniello, PhD, is Professor of Microbiology and Immunology in the College of Physicians and Surgeons at Columbia University. Based on his studies, at least 320,000 different viruses currently infect mammals, and that doesn't count other viruses that affect other vertebrates species. In all, the professor concludes that there are tens of millions of viruses in the world; a figure so large, it is virtually unknowable.
One year from today, and for decades thereafter, regardless of the forthcoming breakthroughs in treating Covid-19, virus-related issues and concerns will linger. Against this backdrop, optimism for oneself, for one's family and friends, and indeed, for humanity, seems challenging.
Optimism at Any Age
In this time of high uncertainty, is maintaining an optimistic outlook warranted or even possible? Yes. Research reveals that some people are apparently born optimistic; some individuals naturally exude optimism, often to the utter bewilderment of others. Although it seems as if prevailing circumstances dictate how we will act and how we will feel, probing slightly deeper shows that that can be a false cause-effect relationship.
Suppose you've passed a certain age and are thinking, "I have this big dream, but I'm too old," take heart. If you're in your thirties, forties, or fifties, mile-high goal achievement could still be in store for you – even if you're past 60, 70, or 80! Why do I make such a statement?
The insurance actuaries indicate that human longevity is increasing. Chances are good that you're going to live longer than you think you will. There's no telling what you're capable of two, three, or four decades hence. The legendary Grandma Moses became famous as a painter in her seventies and eighties and still was creating notable works of art past age one hundred. Some day soon, an octogenarian – an eighty year old – will be elected president of the United States.
And, for My Second Career…
In his book Age Wave, Dr. Ken Dychtwald explains how it's likely that you'll have several careers within a lifetime, some totally unrelated to each other. After all, if you graduate college at age 22, you can work for 15 or 17 years in human resources or in training, not even hit your forties, work 25 years in another industry, and even receive your pension, and still work another 12 to 15 in another profession, and only be in your 70's!
As average life spans extend beyond eighty and ninety, and the health and well-being of the typical professional continues on at an advanced age, it's not unrealistic to assume that you might achieve some spectacular goal in an arena of your life that is not even in consciousness for you at this moment.
The Seeds Already Have Been Planted
Many people believe that the seeds of what you might be doing twenty, thirty, and forty years from now are already in formation, if only at the cellular level! When I took the course Technologies for Creating, designed by Robert Fritz, author of The Path of Least Resistance, I encountered one of the most powerful affirmations of my life to this point. Imagine, Fritz encourages, that everything that you've ever done is preparation for what's coming next…
All the successes, all the failures, all the things that went well, all the things that went up in flames, and all of your experiences are learning to be applied for the highest good for what is coming in your life.
With that perspective, you've incurred no down time – no wasted jobs, wasted years, or wasted efforts. Your life has been a laboratory of sorts, helping you to prepare for some grand good the likes of which might still not be clear to you.
As the philosophers say, the pattern of the universe (or, more specifically for your purposes, the pattern of your life) is right there, visible in everything you do. You have only to recognize how to work with your strengths and limitations, aptitudes and blind spots so as to transcend yourself.
Rather than living life as if looking through a rear view mirror, you boldly go where you've never gone before, and eventually set and reach goals that in an earlier time might have seemed beyond your essence, yet on some level, perhaps were within you all along.
About the Author
Jeff Davidson, the world's only holder of the title "The Work-Life Balance Expert®" as awarded by the U.S. Patent and Trademark Office, is the premier thought leader on work-life balance issues. Jeff speaks to organizations that seek to enhance their overall productivity by improving the work-life balance of their people. He is the author of Everyday Project Management, Breathing Space, and Simpler Living. Visit BreathingSpace.com.
***
If you enjoyed this article, sign up below for the Blooming Lotus Newsletter and we'll notify you when the next article is released:

Please share this article on Facebook, Twitter, and other social media.