Under the Influence: How Social Media Influences Your Daily Life [Infographic]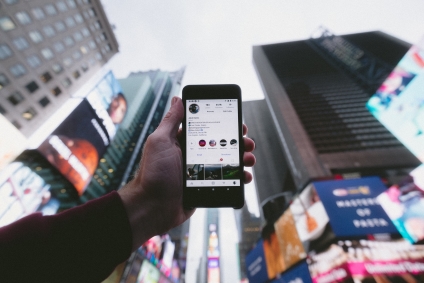 For many of you, the first thing you do in the morning is to reach for your phone. In the evening, you may seem to do the same. It's hard not to look at social media, check your email, or get wrapped up in work projects when you have everything you need at your fingertips. Even though it's a wonderful blessing to connect with everyone you need to with a device that's always in your pocket, you may find it hard to distance yourself from time to time.
Social media can also be just as hard on your wallet. For instance, 40 percent of Americans say they purchase an item or experience after seeing it on social media. When you constantly see what others have on the internet, it may be hard to stay away from the one-click buys, and the need to purchase things that others have. But, your mindfulness practices can help you stay away from your device to put money towards things that mean the most to you.
If you're trying to stay off your phone more, you may want to replace it with an activity that will be easy to follow through with. To start your morning off on the right foot, do a meditation practice before you pick up your phone, and maybe journal before you go to bed. You may find yourself feeling a little lighter, sleeping better, saving money, and finding a deeper meaning throughout your days.
For more information on how social media affects your everyday life, check out the infographic below.
About the Author

Kayla Montgomery is a digital content marketer who helps Mint create helpful and compelling stories worth sharing. Her background in digital marketing and creative writing has led her to cover unique topics ranging from business to lifestyle. In her spare time, she enjoys working out, writing for her own blog, traveling, and exploring all the in's and out's Austin, TX has to offer. To learn more, connect with Kayla on LinkedIn at: https://www.linkedin.com/in/kayla-s-montgomery/
***
If you enjoyed this article, sign up below for the Blooming Lotus Newsletter and we'll notify you when the next article is released:
Please share this article on Facebook, Twitter, and other social media.